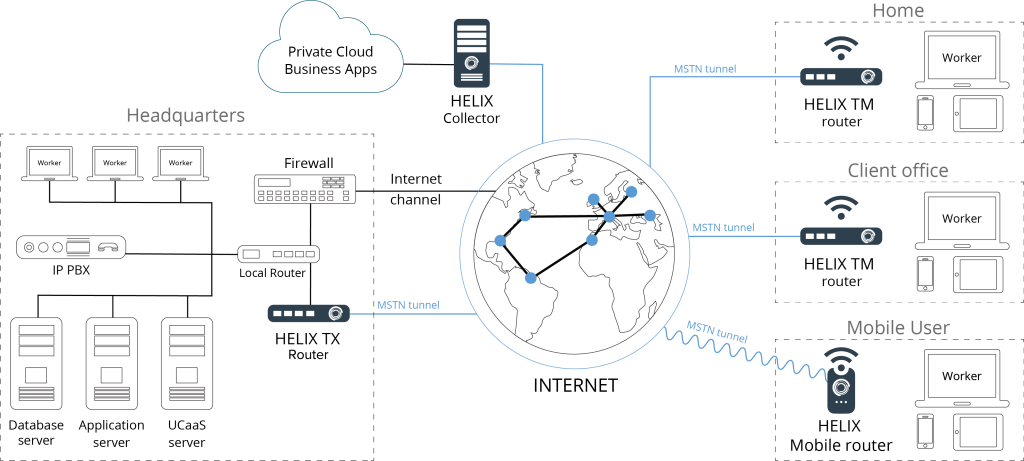 OFFICE package is designed for companies with geographically dispersed branch network and allows connecting up to 50-70 subscriber terminals.
This connection provides for the subscriber terminals using the server platform, to which the central office and the dominant divisions are connected, such as:
warehouse, archive, garage, shop,
production facilities with a large number of CCTV cameras,
offices with extensive network infrastructure.
An undeniable advantage of the OFFICE package is the possibility to use VoIP telephony, secure video surveillance system and centralized document management between all departments.
Each subscriber terminal of the Autonomous System in a standard configuration is capable of simultaneously operating several independent Internet channels in summation, redundancy mode, while transmitting six independent L2 channels, meeting any needs of modern technological and business processes.