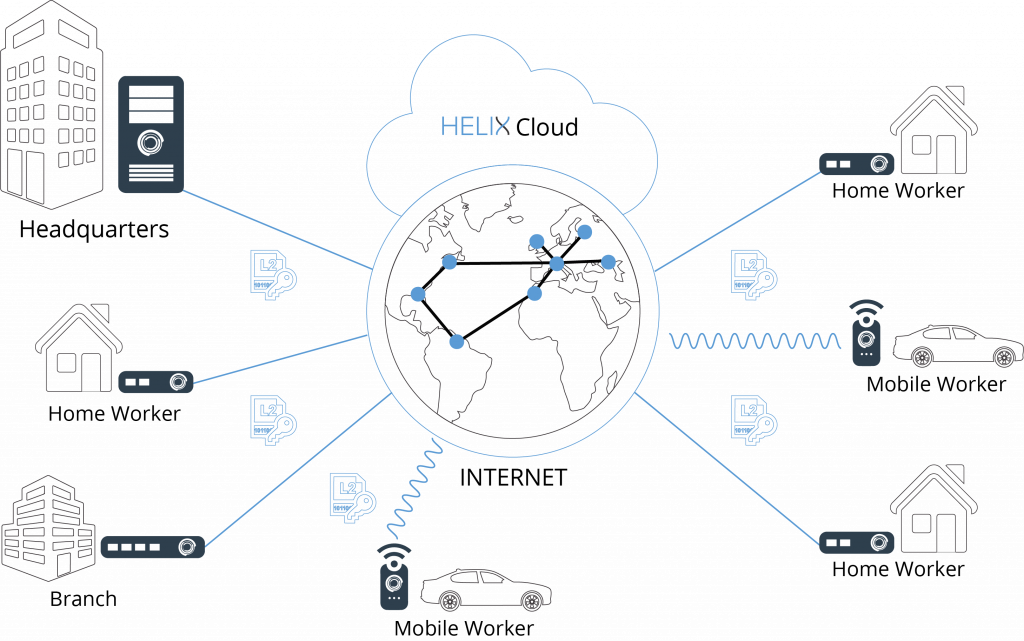 The HOME package is designed for private users and lets you connect up to 10 subscriber terminals and connect to a VPN service anywhere in the world.
Connecting the HOME package allows you to create:
A single secure network between all your places of residence – apartment in the city, country house, cottage, private space in the office, car.
Closed CCTV network, protected personal archive, climate control (coupling with a smart home system), child control, workspace control (during absence).
Get secure, high-speed access between all your locations.
This connection is suitable for small organizations that do not have a single document center and there is a need to create closed access between all departments.
Each subscriber terminal of the Autonomous System in a standard configuration is capable of simultaneously operating several independent Internet channels in summation, redundancy mode, while transmitting six independent L2 channels, meeting any needs of modern technological and business processes.