HeliX World is an international operator of corporate communications, headquartered in Europe and providing organization and construction of corporate networks of any scale throughout the world.
HeliX World is brought to you by a team of information industry scientists and engineers, focused on bringing greater security, performance, and reliability to computer networks globally.
The HeliX team initially considered the further development of networks exclusively from the perspective of the need to develop and implement a fundamentally new technology and practical approach to the construction of corporate (and/or carrier) networks.
That is why it was decided not to change, supplement or correct existing technologies (not to reproduce another "crutches"), but to develop and implement a fundamentally new network technology, using existing physical communication channels.
Our success is based on proprietary technology that focuses on corporate, small and medium business markets as well as larger organizations with multiple locations.

We are committed to remain at the forefront of new integrated communication technologies.
Our innovations allow us to develop unique solutions to meet the specific business needs of each customer.
HeliX World's portfolio of international services includes cutting-edge offerings, in our highly developed infrastructure.
With our transformational solutions and high level of customer service, you can also take your business communications to the next level.

Our team, together with the MSTNT design office, offers customers and interested companies training at our University on the management and use of Autonomous Systems based on Multi Service Tunnel Network technology.
We offer our customers the creation of a fully isolated corporate network of the enterprise (Autonomous System), of varying complexity and cost of implementation, but with the same level of technological solutions and security.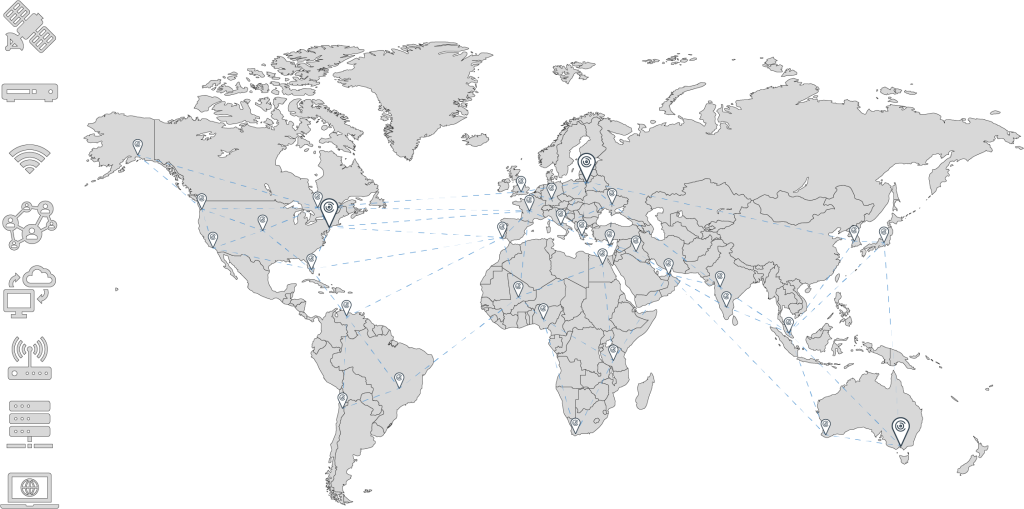 High-performance enterprise network security / Simplicity, resiliency and easy scalability / Independence from hardware vendors / Low cost of implementation and maintenance.
Contact us