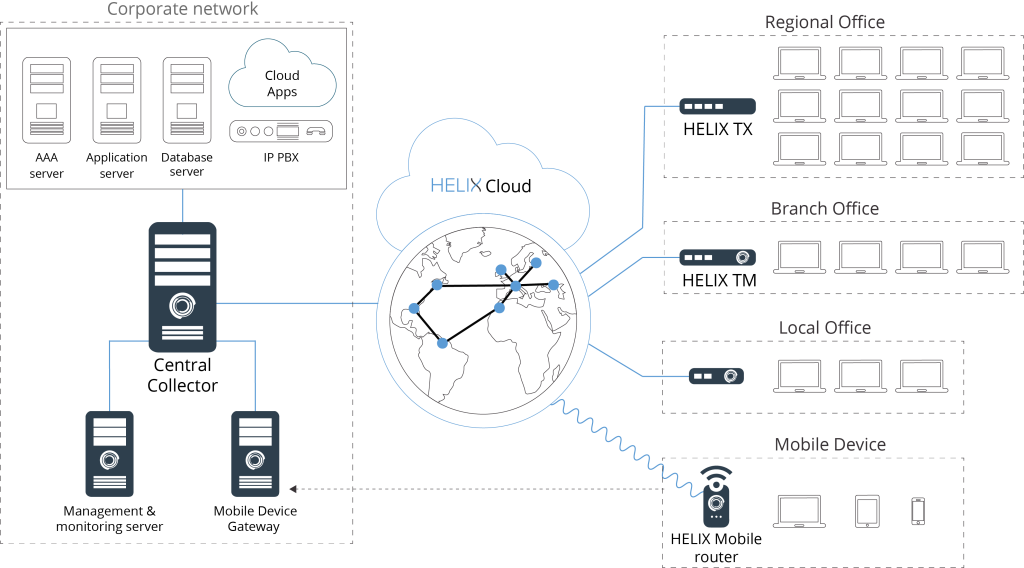 CORPORATE package is designed for enterprises and organizations with a large geographically dispersed network of subdivisions and allows connecting from 50 to 1000 subscriber terminals.
The design of this solution is based on the technical requirements of the Customer. All wishes and technical features of the enterprise are taken into account.
All possible technology components are used to maximize optimization of the corporate network as a whole. To ensure fault tolerance, it is possible to use the mirroring mode, which allows you to create chains from collectors to choose the best route.
Each subscriber terminal of the Autonomous System in a standard configuration is capable of simultaneously operating several independent Internet channels in summation, redundancy mode, while transmitting six independent L2 channels, meeting any needs of modern technological and business processes.